Thank you for another wonderful Car Free Day!
We are happy so many of you could make it out for our World Car Free Day ride!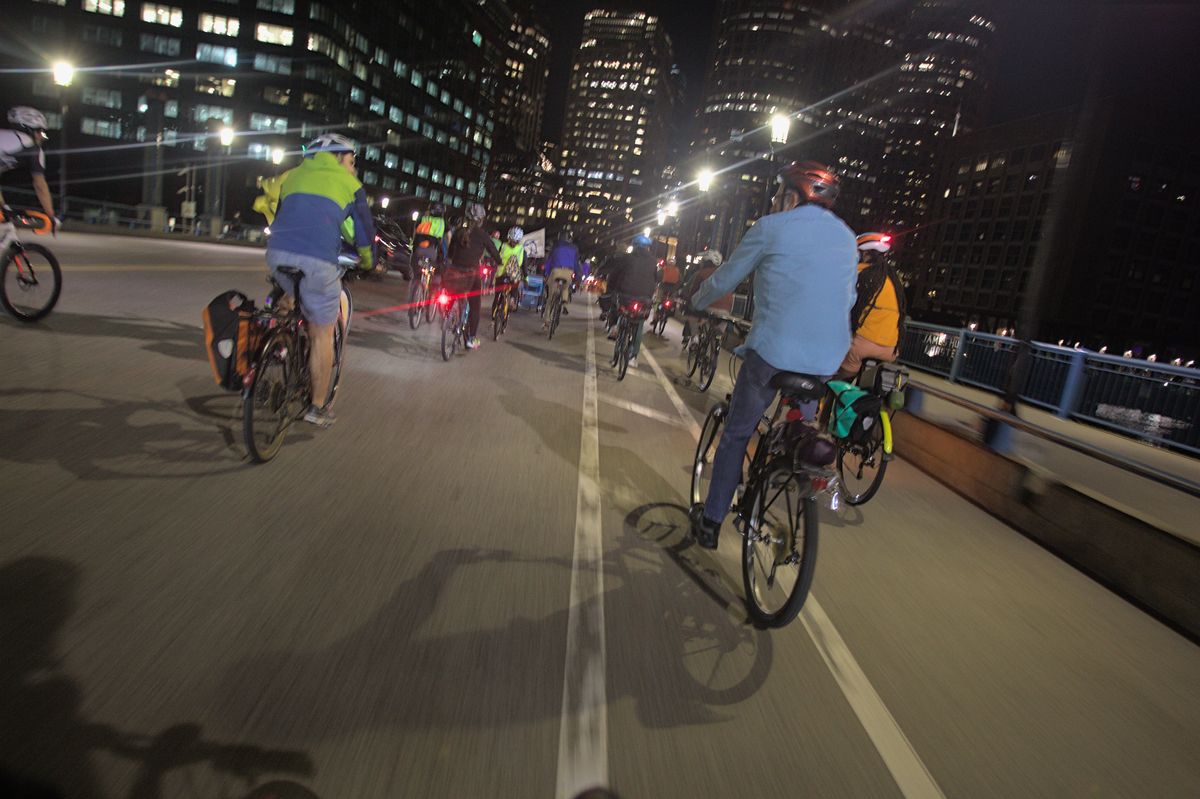 We are happy so many of you could make it out for our World Car Free Day ride! The ride visited a few coastal areas in Boston, starting just before sunset and ending at around 8pm. It was a beautiful night and a very fun route through Downtown Crossing (the pathetically tiny car free zone), meandering out to South Boston and Castle Island, then through some of the "behind the scenes" industrial areas like Drydock Ave and finally finishing up at Dewey Square. Most of the ride was below the high water flood line for extreme weather events by 2030.
We estimated around 50 people, including a family of four with a 5 month old, clearly the youngest ever to do this ride!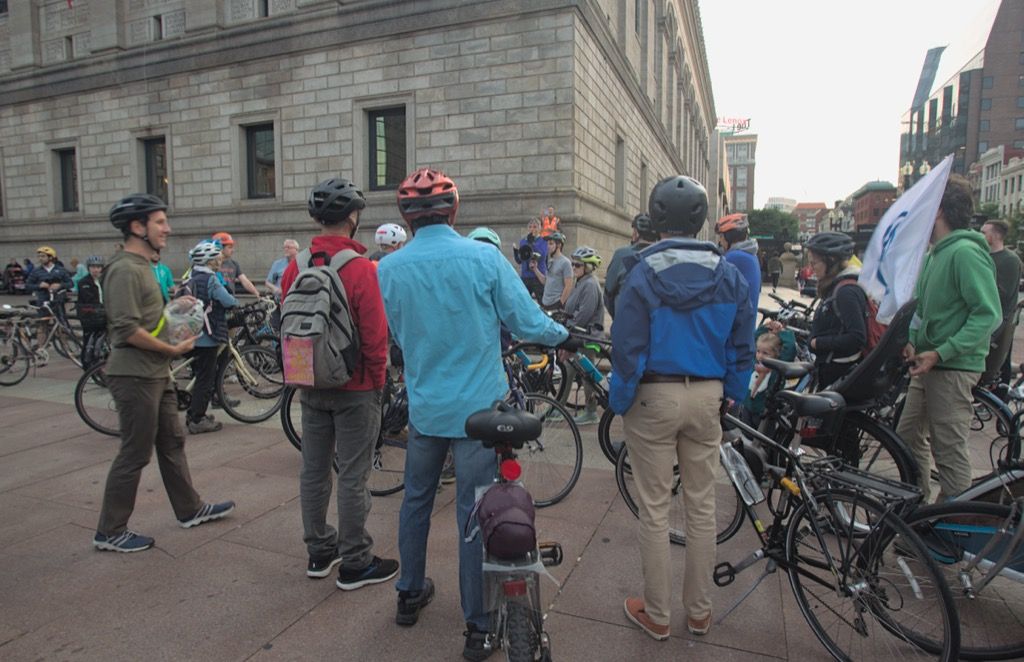 I enjoyed handing out a lot of stickers, learning about the history of the South End, about future plans for the inner canal, doing work-related networking, and surprising onlookers with Happy Works Car Free Day!
We are also grateful for our partnership with XR Boston and all the amazing work they are doing to confront our government's criminally negligent response to the climate emergency. This event was part of multiple actions during their "Week of Rebellion", demanding that Massachusetts stop allowing new fossil fuel infrastructure. Multiple XR Boston members were arrested doing peaceful civil disobedience earlier this week.
The big question that came up after the ride is, "what's next?". We're working on some ideas for more direct action and would love to hear yours. While Boston has come a long way, especially in recent years in terms of redesigning intersections and installing protected bike infrastructure, we are nowhere near where we need to be. The MBTA is in shambles and is effectively unusable. Uber, Grubhub, Amazon, etc ... have created complete chaos on our roads and rendering bike lanes effectively unusable. Giant 6,000 lb SUVs are selling like there's no tomorrow (and there won't be if the trend continues). Drivers are running people over and killing them. Air pollution is causing asthma and shortening lifespans. And the climate emergency is not waiting for our politicians to get their sh*t together.
Going car free is part of the solution and in order for it to become more mainstream we must have viable alternatives. That's why we want to design actions to push for more investment in public transportation, cycling and walking. Generally we can't just swap out our energy source in order to stay within planetary boundaries and keep our biosphere intact. We have to learn how to live with less energy consumption and public transportation is a critical component to achieve this. An SUV spends 99% of its energy just moving the vehicle and only 1% on moving the person. This is just stupid.
Thanks again for coming out and stay tuned for more events. Remember, going car free day can be every day, or even part of a day, or even a single journey.